ASGA SUSTAINABILITY BREAKFAST
Driving sustainability success in the sporting goods sector: Affirmative action for the future
Please join us for our 2023 ASGA AGM where we will take a deep dive into the key sustainability issues impacting the sporting good sector. This is an opportunity for the sporting goods sector to come together to take affirmative action for the future and drive industry change.
The event will cover:
Keynote from Dr Shiela Nguyen on her experience as head of sustainability for the

FIFA Women's World Cup

and Co-Founder of the Sports Environment Alliance
Panel discussion on sustainability with key industry leaders
Success to-date for the TreadLightly shoe recycling program, plans for the future
ASGA's key activities for 2023
KEYNOTE SPEAKER: DR SHEILA NGUYEN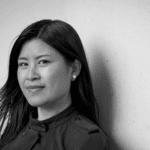 Dr Sheila Nguyen is a leading regenerative built environment design professional who has consulted with several sport organisations and professional clubs, globally, on strategic and operational environmental sustainability issues with the most recent work with the Australian Olympic Committee's Climate Action Plan.
Sheila was given the Honorary Lifetime Member award from the British Association for Sustainable Sport (BASIS) and recognised as an Australian Financial Review Top 100 Women of Influence (2019) for her leadership in galvanising the sport industry to protect and respect the natural environment.
She has contributed to over 50 internationally peer-reviewed research outputs and media outlets, has been an invited speaker for SxSW in 2023 and TEDx in 2015, and presenter at a number of natural environment and sport industry forums, most notably, at COP21 in Paris (2015), the first-time sport has been invited to the climate agreement discussions. Sheila was the invited Chairperson & MC for the Sustainable Innovations in Sport Forum in Amsterdam (2018) (Ajax Stadium) and was the co- MC and Chairwoman for the United Nations Framework Convention on Climate Change (UNFCCC) Sport for Climate Action Framework signatories forum among other changemaking forums.
Sheila is on a number of boards and advisory committees including as an Independent Director on the World Lacrosse Sustainability Committee, and is currently a judge for both the British Association for Sustainable Sport (BASIS) Awards 2023 and Sail GP's Impact Awards.
Sheila is the Co-Founder of the Sports Environment Alliance, the coalition of sport & planet leaders in Australia and New Zealand working to protect the places where we play so we can continue to do what we love- watch and play sport. She is currently the proud Head of Sustainability for the FIFA Women's World Cup 2023.

PANEL DISCUSSION:
We have an outstanding line up of speakers for a panel discussion – talking about their approach to sustainability, the biggest hurdles they've faced, what they've implemented, and practical advice to help brands to achieve meaningful sustainability goals.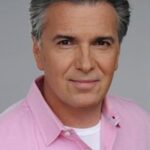 Ben Kaminsky
Co-Founder, Textile Recyclers Australia Pty Ltd
Ben Kaminsky has over 40 years of experience in the clothing and textile industry, specifically focusing on the sustainability sector for the last ten years with the establishment of Textile Recyclers Australia Pty Ltd. In his current role at Textile Recyclers Australia Pty Ltd, Kaminsky is responsible for developing and implementing strategies to increase the recycling of clothing and other textiles. Kaminsky has a deep understanding of the challenges and opportunities associated with reducing clothing waste.
Kaminsky is committed to the mission of keeping textiles out of landfill. With a can-do attitude of engaging with the practical, Textile
Recyclers Australia Pty Ltd offers real doable solutions to the problem of unwanted textiles and apparel.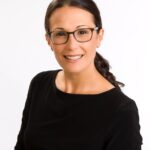 Rita Kimmerle
ESG Advisor; Retail and Consumer Product Strategist
Rita Kimmerle is a Senior Executive with a proven track record for making a difference in her chosen roles. Most of Kimmerle's career has seen her managing retail and consumer product portfolios in excess of $2b and it is this experience which guides her strategic decision making in the ESG space.
To develop and deliver ESG strategies and the associated change, Kimmerle draws on her areas of strength as an innovative problem solver
with a bias for action and a focus on delivering collaboratively through others. Kimmerle's gregarious style injects energy to build and maintain organisational momentum which is key to successful ESG outcomes.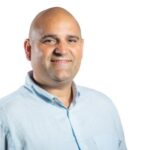 Shaun Bajada
Executive Director, Australian Sporting Goods Association (ASGA)
Shaun Bajada is the Executive Director of the Australian Sporting Goods Association (ASGA), the peak body of Australia's sporting goods sector. Bajada has a strong reputation across the sports and retail industry, with more than 16 years of experience in senior executive leadership roles.

Bajada is passionate about helping the sporting goods sector to work together to reduce its waste. This is why Bajada played an
integral role in developing the TreadLightly shoe recycling program which has now recycled over one million pairs of shoes in two years, and established over 900+ collection points in retail
stores across Australia.
EVENT DETAILS
Firday 8th December 2023
08:00AM to 10:00AM
Hotel Chadstone
1341 Dandenong Road, Chadstone, VIC 3148
INVITE ONLY EVENT
Please get in touch with tara@asga.com.au if you'd like to extend the invite to members of your team.
by Tuesday 14 November 2023